Are you trying to fuel today's workplace with yesterday's vending machines? All Star Services' Smart Vending Machines bring you the very latest in vending technology and features. In addition, we offer a unique combination of benefits:
Fresh Food: Our state-of-the-art vending machines keep food fresh and delicious, while our remote monitoring helps us make sure that choices are frequently rotated. We source our food locally for even greater freshness and to support local Michigan partnerships.
Healthy Choices: With our exclusive The Right Choice…for a Healthier You™ program, healthier items stand out with a heart/apple logo. The nutritional information for each item is easily accessible, so employees can make better choices about what they eat.
Convenience: What could be more convenient than having innovative on-site vending? No leaving the workplace and waiting in line means happier, more productive team members.
Savings: With the USConnect Rewards Program, employees earn loyalty points, free items, and get instant access to exclusive promotions.
Contactless Payments: All Star Services' vending has the added convenience of accepting multiple payment options, including mobile payments, the USConnect Rewards Card, the USConnect App, credit/debit cards, and cash.
Learn more about how All Star Services' state-of-the-art vending can improve employee productivity, morale, and wellness by contacting us today.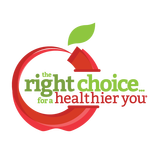 Encourage Healthy Choices with The Right Choice... for a Healthier You
Our foods not only taste great, but also meet sensible nutritional guidelines through "The Right Choice…for a Healthier You™" program, led by our staff dietitian. Healthy choices are designated by the apple/heart logo, The Right Choice for a Healthier You icon, to help your employees make healthier eating choices - which impact their performance at work as well as their overall well-being in life. Check out our website, The Right Choice for a Healthier You, for regularly-updated health and wellness tips, information and healthy recipes you and your team can make at home!
Visit The Right Choice...for a Healthier You website.